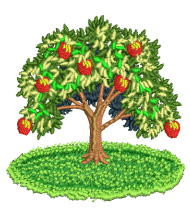 Quality Designs service .
If No Money Back guarantee !



12-24 hours turn around !
guarantee delivery designs within 36 hours , If No , Free !

Competition Price service , Discounts for volume designs



Great after sales service :



7 X 24 hours online service .


No. 70 , XinTang , MaTou

Nan An , FuJian , P.R.CHINA

Postcode : 362312

Tel: +86-595-86461598

Digitize@xingyufei.com

Embroidery@china.com

XingYuFei Design Ltd.





How to order with xingyufei ?

All the orders are finished via e-mail , Just send you artwork or logo to us .
We accept Jpge , Bmp , Gif , Png , Pdf , Cdr , Ai , Psd or Eps files

How can i get the first order 50% Off ?

Just send you artwork/logo for quote and tall us you full contact info or company details , then we will provide first order 50% off for you .

How to pay ?

First order must payment by paypal after you receive our design and approve.
Then you can choose other payment method for future orders After first payment confirmation with us .

A: Advance payment for our job ,this can be between us$ 100 - us$ 300 . As the designs are sent, they will be charged up against this deposit.
B: pay for our job by paypal per order .
C: Wire transferring to our bank account after receiving our invoice.

What is Artwork Vector Conversion?

Vector Conversion is the art of converting raster images to vector format. Bitmap images are made up of pixels, and cannot be scaled up effectively. VECTOR images are created by the numerical coordinates that are contained within the file. Vector images can be scaled up or down infinitely without the loss of resolution and are much smaller files compared to bitmap files. Vector images also allow you to change color and edit individual elements with ease. Vector artwork is simply comprised of lines (wireframe) that represent the objects. Vector images are usually created with the drawing program such as CorelDraw, Adobe Illustrator or Freehand.

Your complete artwork cleanup and layout services for promotional products, laser cutting & engraving, cnc machining, manual engraving machines and pantographs, rapid prototyping, vinyl graphics, signage, embroidery, screen printing, print advertising, websites and more!

What Is the embroidery digitzing ?

Digitizing, or Punching, is the process of converting artwork into a digital code that can be read by today's advanced embroidery machines. This digital code provides the instructions to the embroidery machine's operating system which, in turn, tells the embroidery machine's frame how to sew the design. The word Punching actually comes from the traditional jacquard embroidery machines. The instructions that tell the machine's frame how to move and sew the embroidered design come from a tape punched with holes. Digitizing, or Punching, is the process of converting your artwork design into a digital embroidery pattern
that can be read by the embroidering machines. A skillful digitizing artist uses embroidery digitizing software to interpret your particular artwork design - from either vector format artwork or scanned artwork (.bmp, .tiff) - to adigital embroidery pattern.

Your complete embroidery design file will ready to be sewn on fabric for embroidery machinery, we provide all popular embroidery formay files.